NOTHING GREAT IN THE WORLD HAS EVER BEEN ACCOMPLISHED WITHOUT PASSION.

 
Georg Wilhelm Friedrich Hegel
Expertise:
We have a multidimensional 15+ years expertise anchored in several disciplines for a deep understanding of what a Global Mindset is and how to develop it efficiently. 
Innovative:
We use the whole palette of Learning & Development tools, techniques and strategies currently available to build effective and measurable programs. 
Time and Cost Effective:
Our solutions are cost effective and time efficient. They allow you to reduce costs and save time on program design & administration. They are adapted to your workforce's busy schedule.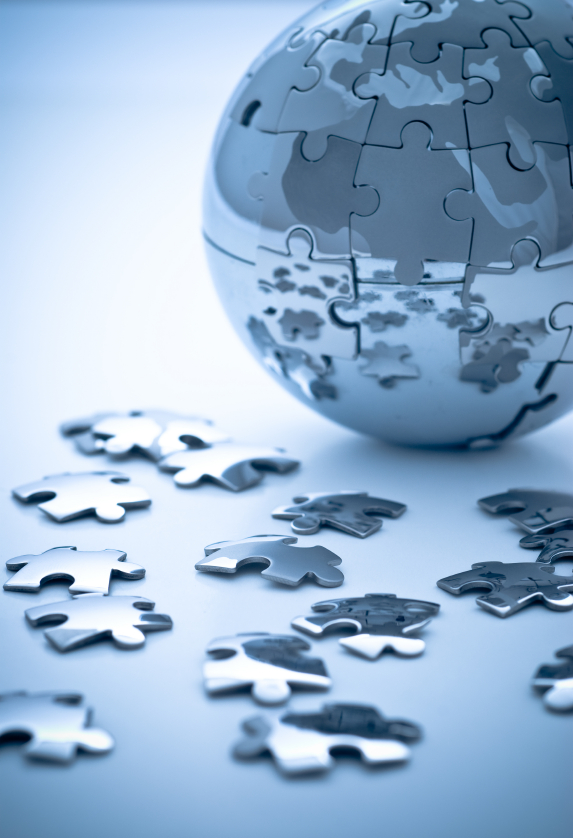 Real Business benefits:
We facilitate the transfer of learning to the job for optimal results and use proven methodologies that yield real behavioral changes
Customized & Quality:
All our programs are customized to the needs of each individual client. We work within a quality assurance framework: we hold a CPD accrediation as well as several certifications.
Credible:
We have a multicultural and cosmopolitan background: we lived, were educated, and worked in several countries, knowing the challenges of international work.
Focused
We focus on the most important skills needed to succeed in the next decade, as identified by the World Economic Forum, the Institute for the Future, McKinsey, the OECD, and several other leading experts.
KEY BENEFITS FOR THE EMPLOYEE:
Boost your career and reputation
Develop your confidence as a global leader
Overcome performance challenges
Broaden your horizon and seize new opportunities
Close the Skills Gap: focus on the key skills to succeed in the next decade
KEY BENEFITS FOR THE ORGANIZATION:
Attract and retain talent
Motivate and engage employees
Increase creativity, agility and innovation
Eliminate discrimination and unfairness
A HIGH CLIENT SATISFACTION RATE
We systematically evaluate all the programs we developed and delivered. Our client recommend rate is very high.
Here is a small representative sample of the feedback we received:
Alexandra delivered coaching sessions to coachees at Criteo MM EMEA who are all sales directors, around general management skills, coaching skills and time management skills. She was very popular, analytical yet intuitive, and challenging yet empathic. The coachees loved her work and Criteo was very impressed with the outcomes."
Talenttio Executive Coaching for Criteo, H. Lee, Managing Director.
"Very good introduction to the social challenges we will face in our personnel and professional lives. Alexandra provided a framework for discussions regarding my style and areas where I can enhance business relationships."
B. Kocher, President Europe & Middle East , Chiquita Brands
"I requested Alexandra to be my career coach during a period of 2 months in spring 2021. Together, we defined and formulated my personal value proposition, identified several areas of priorities that require improvements and practiced behavioral interviews. I learned key concepts such as unconcious bias, emotional intelligence, diversity and inclusion. We also worked on the improvement of different skills such as situational and inclusive leadership, formulating a strategic vision, communication with supervisees etc. Alexandra is talented in identifying your needs and naturally encouraging you to strengthen your capacity. Not only I found my dream job but all what I learnt from Alexandra continues to help me perform better in the current job. I would definitely recommend everyone who is looking for a personal career coach!"
M. Takahashi- Senior Programme Manager, IOM
"Alexandra is a great empathetic listener with a lot of patience. Her choice of tools and the intellectual content of the sessions is stimulating for thought as well as on the emotional level. The multiple inspirations and research that she brings to the table is always fresh, on trend and simply very relevant."
M. Gacek, Senior Design Manager, Procter & Gamble
"Alexandra was a tremendous help in underlining the strengths and added-values in my quite specific profile. As an immediate result of my work with her, I successfully applied to my current job. She is very human and has a fine perception of people's needs. I can only warmly recommend her as a coach to anybody who needs to reassess their career path."
A. Rougemont, Déléguée Culture & Communication, Mairie de Confignon (Geneva) 
"After this workshop we have a better understanding of the key drivers that motivate our Chinese and Indian clients."
M. Haefeli, Director, Autociel
"I couldn't be happier with Alexandra. She has gone out of her way to ensure my questions have been answered and that I have all of the materials I need. She took a genuine interest in me and my assignment, which went a long way in establishing trust."
J. Gibbons, FCPA Compliance Coordinator, Monsanto
"I highly recommend Alexandra. Her flexible, creative and outcome-orientated approach combined with her passion for the job, made it very enjoyable. She adapted her style and content to my needs, so that I was able to adapt successfully to my new environment."
N. Kochetkov, Director of Accounting and Taxes, Litasco SA
"Alexandra's teaching style is very flexible, very lively and never a boring experience."
C. Palmieri, Principal Design Manager, Procter & Gamble 
"I highly recommend Ms. Brodin and find her pro-active approach to teaching to be enjoyable, stimulating and highly effective."
D. Oyugi, architect, Groupe H 
" I thank Alexandra for her impressive positive energy, pro-active way of teaching, and amount of work she accomplished."
Dr. D. Palomino, Sales Ingineer, Instrumat AG 
" We worked from a great variety of sources supplied by Alexandra. It gave us a contemporary outlook on Germany's culture, identity and history. We acquired a solid vocabulary related to our area of work: human resources and benefits, which greatly facilitate the service we provide to our German speaking customers. I would strongly recommend Alexandra to anyone who wants to improve their German language skills for whatever purpose."
D. Calame, IBM Global Process Services 
"You have provided a fantastic , professional training to a newcomer like myself."
C2You Cross-Cultural Training for S. Chau
"Nous utilisons nos nouvelles connaissances tous les jours pour notre bien et ceux de nos clients."
Dr. F. Maystre, CEO-Instrumat AG
"The work and effort that Alexandra has put in for us has been truly outstanding. I owe her a great deal and would only be too happy to recommend her to a colleague."
S. Brooks, -Socar Trading