Our Story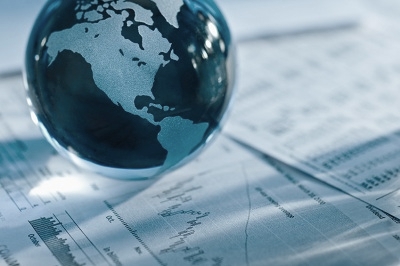 Did you know?
The countries with the highest percentage of expatriates are in the Middle East. In the U.A.E., expatriates make up more than 70% of the total population (United Nations Statistics). In Europe, the country with the highest ratio of expatriates is Luxembourg (more than 30% of total population), followed by Switzerland (more than 20%).
Expatriate assignments cost between 1.5 and 4 times what a local employee would cost. They represent a major investment, particularly those that include family. (Mercer).
The number of people on international assignments increased by 25% in the last decade, further 50% growth predicted by 2020. (PricewaterhouseCoopers).
Employees who are culturally aware were promoted twice as fast as their untrained counterparts, and were selected for important international assignments 3 times as often.
23% of repatriating employees leave their company within the first year. After 3 years it's even 40%.
A study done by the Economist Intelligence Unit found that 90% of executives from more than 60 countries said that cross-cultural leadership was one of their top management challenges.
In 2010, more than 200 million people were living abroad, including all types of migrants (UN statistics). About 75 million people are employed by multinational companies (UNCTAD World Investment Report).
Surveys consistently show that the single biggest factor in failed expatriations is unhappiness of spouses whose problems tend to be much greater than those of their working partners.
Businesses that are proactive in their use of foreign languages achieve 45% more export sales.
Expansion in the emerging markets of Asia, South America, Africa and the Middle East is the most challenging in terms of integrating work populations across cultures. These markets now account for 26% of all M&A volume (Thomson Reuters 2011).
According to a KPMG study, "83% of all mergers and acquisitions failed to produce any benefit for the shareholders and over half actually destroyed value". Interviews of over 100 senior executives involved in these 700 deals revealed that the overwhelming cause for failure "is the people and the cultural differences".
The consequences of such developments not only include new communication, compliance and remuneration challenges, but also the need to find new ways of managing and using these international assignments (Talent Mobility 2020 Report).
The link between global mobility and talent management
With globalization and international markets becoming major drivers of revenue and profit growth, companies increasingly need executives who are global thinkers with enlarged business perspectives and the ability to master a wide range of markets, cultures and workforce differences.
Sending talented employees abroad can be a promising way to leverage the benefits of the global economy. But international assignments can be expensive: between 1.5 and 3 times the cost of a local's average annual salary. Despite the investment, many organizations lack the know-how for optimizing the benefits of such assignments. And even companies providing sophisticated relocation programs, often do not have the talent management mechanisms in place to truly leverage the valuable skills and competencies international assignees gain during their stay abroad. In a majority of companies though, the functions of Mobility Management and Talent Management are still two separate entities.
What are the most challenging factors in managing international assignmnents?
According to the BGRS Global Mobility Trends Report:
Compliance/ Risk Management
Containing Mobility Costs
Assignee and Family Adjustment
Assignee Career Management
Complex Program Administration
Repatriation and career development are ranked highest among aspects of the relocation programs the surveyed companies most want to improve.
The reason why we created ABCC is to address the above mentionned challenges and to find innovative solutions to support international assignments. Our priority is to build effective linkages between talent and global mobility to ensure that the assignments truly contribute to the business strategy of companies going global.