Books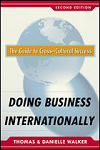 Doing Business Internationally: 2nd Edition. The Guide to Cross-Cultural Success (McGraw Hill)
2003
By Danielle Walker, Thomas Walker, Joerg Schmitz
Offering profitable insights into working with and managing people in global organizations, Doing Business Internationally provides guidelines for developing a solid grounding in cross-cultural competence.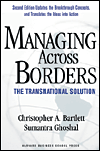 Managing Across Borders. The Transnational Solution. 2nd Edition (Harvard Business Press Books)
2001
By Christopher Bartlett, Sumantra Goshal
Widely praised for its pioneering insights into the management of companies operating in an international environment.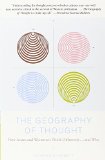 The Geography of Thought. How Asians and Westerners Think Differently...and Why.
2004
By Richard E. Nisbett
The book documents R. Nisbett's groundbreaking international research in cultural psychology and shows that human behavior is a function of culture.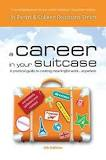 A Career in Your Suitcase. A Practical Guide to Creating Meaningful Work...Anywhere
2013
By Jo Parfitt
An inspiring read for anyone who wants to maintain a professional identity and do rewarding work, wherever they may find themselves. With hands-on exercises, checklists, job hunting tips and techniques.

Working GlobeSmart: 12 People Skills for Doing Buisness Across Borders
2007
By Ernest Grundling
An invaluable primer, in reminding executives that doing business abroad is more about people skills than anything else.

Managing Cultural Differences, Seventh Edition: Global Leadership Strategies for the 21st Century (Managing Cultural Differences)
2007
By Robert T. Moran (Author), Ph.D., Philip R. Harris (Author), Sarah V. Moran
One of the most complete books about cross-cultural management. Topics covered include negotiating, communicating, strategy and valuable country profiles.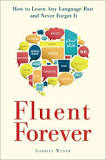 Fluent Forever. How to Learn any Language Fast and Never Forget it
2010
By Gabriel Wyner
The ultimate rapid language learning guide. Simple techniques and the latest insights into neuroscience for the most efficient and enjoyable way to learn a foreign language.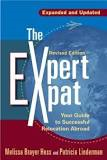 The Expert Expat : Your Guide to Successful Relocation Abroad
2007
By Patricia Linderman and Melissa Brayer Hess
A guide to moving and living abroad, containing useful checklists and good advice. It covers different situations, such as trailing spouses, moving children and pets, health, adapting skills and much more.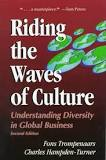 Riding the Waves of Culture. Understanding Diversity in Global Business
2012
By Fons Trompenaars and Charles Hampten Turner
Business classic, this book is one of the most thoroughly researched and highly respected resource about cultural differences in day-to-day business.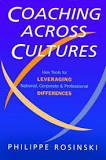 Coaching Across Cultures. New Tools for Leveraging National, Corporate and Professional Differences
2003
By Philippe Rosinski
Philippe Rosinski's pioneering work in bringing the crucial intercultural dimension into the practice of coaching has won him worldwide acclaim.

Kiss, Bow or Shake Hands. The bestselling Guide to Doing Business in Sixty Countries (McGraw Hill)
2006
By Terri Morrison, Wayne Conaway, George Borden
A comprehensive guide on protocols, behaviours, and business practices in 60 countries.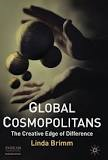 Global Cosmopolitans. The Creative Edge of Difference
2010
By Linda Brimm
The frameworks and exercices contained in this book offer a very useful approach to anyone who has lived in different countries.

When Cultures Collide. 3rd Edition. Leading Across Cultures
2005
By Richard Lewis
Groundbreaking book about cultures and cultural differences between countries at the industry level.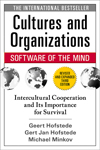 Cultures and Organizations. 3rd Edition. Software of the Mind.
2010
By Geert Hofstede, Gert Jan Hofstede, Michael Minkov
Landmark study of cultural differences across 70 nations. International bestseller about cultural differences and their origins.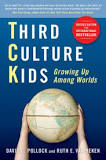 Third Culture Kids: Growing up Among Worlds
2009
By David C. Pollock and Ruth E. Van Reken
International bestseller about the blessings and the curses of growing up multiculturally. The book is a must to understand the TCKs face and the unique skills they can leverage as global leaders.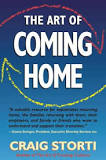 The Art of Coming Home
2001
By Craig Storti
Identifies the main challenges and how to get beyond them of returning home after an assignment abroad. The book describes personal and work related issues, as well as key concerns of the spouse and children.